SEND GOODS IN EUROPE

-
You are Welcome!!
---
The company
Alpha Clima – Sotiris Karkas is active in the field of air conditioning installations, ventilation and solar energy since 1987. Our services in air conditioning can provide you:
the supply of equipment (according to your needs),
the installation,
the technical support,
periodical service
Furthermore our team can provide you the technical support in the field of solar energy.
---
Especially in our company you can find a variety of machinery like:
Air-condition
Heat pump
Gas boilers
Solar heating water tank
Ventilation systems
Boiler
and much more for your company or your house. Some of our clients are: press here
---
Alpha Clima – Sotiris Karkas cooperate with the biggest companies in air-conditioning in order to be able to provide you the most appropriate equipment for your place.
Some of the brands that we collaborate are:
and much more.
---
The supply of all the products you find in our online store, it is only from the Greek delegations and always accompanied with documentation and warranty of the Greek delegation.
---
Shipping
Deliveries within Athens are free of charge.
The deliveries are complete within 5 working days. In case of any delay due to unexpected reasons we will contact with you.
---
Shipping
Deliveries to Europe
The shipments carry out through international forwarders within 5 to 10 days from the day of payment.
In case that you have questions please don't hesitate to contact with me in the following numbers:
Tel. 0030 210 9655040
Fax. 0030 210 9655040
Mob. 0030 6944 360459
Or in the email: info@alphaclima.gr
---
Warranty
All the goods followed by the warranty of the official brand.
If you follow the link http://ec.europa.eu/consumers/ecc/contact_en.htm you will find the European Directive that mentions the obligatory of the brand companies to provide warranty among all the European Union countries apart the country of the initial purchase. The only obligation is to provide the invoice and packing list of the purchase.
---
Payments
The purchase of your equipment can be easy through our e-shop with variety way of payments such us:
CREDIT or DEBIT CARDS of Visa, MasterCard, American Express, Diners, Pre Pay Card,
Pay Pal
Or you can choose the traditional way of payments:
By cash upon the delivery,
Bank deposit (bank account details you can find in the end),
CREDIT or DEBIT Cards of Visa, MasterCard, American Express, Diners, Pre Pay Card
upon the delivery in your place

.
---
BANK ACCOUNT DETAILS:
Beneficiary name: Sotiris Karkas
Piraeus Bank IBAN: GR18 0172 1190 0051 1907 0838 091
Swift code: PIRBGRAA
Euro Bank IBAN: GR10 026 0189 0000 15 0200 218 731
Swift code: ERBKGRAA
Cash on delivery, in Attica
---
Sample Customer
Several customers in France, Germany, Netherlands, etc.
Customers in Hellas
ATHENS BEVERLY HILLS MEDICAL GROUP, ATHENS BEVERLY HILLS PLASTIC SURGERY, International Airport ¨Eleftherios Venizelos¨, Soleto snack bar Glyfada, Hotel Grand Resort Lagonissi, Hotel Elounda Beach, ¨ΜΕΤRΟ¨ Athens, BMW Alimos motors, Hospital ¨ELPIS¨, Hospital¨SOTIRIA¨, Phosphoric Fertilizers Industry SA, DOMOKAT SA, Greek Technodomiki SA, Athens Concert Hall, GEK SA, Phergal SA, Ο.Τ.Ε. SA,
ΒΡ HELLAS A.E., SHELL HELLAS A.E., CYCLON HELLAS Α.Ε., National Center for Scientific Research ¨Demokritos¨
National Bank of Greece, ALPHA BANK, Dental School, Hotel Caravel, Olympic METRO, Nitsiakos TH SA Hotel Industry, Hotel Mirabello SA, EKO Philm Packaging SA, Hotel HYATT, Goulandris Museum of Natural History, Casino Loutraki, Parnitha Casino, Hotel Metropolitan , Ministry of Environment, Ministry of Commerce, Ministry of Development, Ministry of Industry, Stage Peace and friendship etc.
---

Technical Support
Regarding the technical support we specialized in air-conditioning systems / installations for any kind of installation (in Greece or in Europe). We also install heating pumps, solar systems etc.
In case that you want our proposal we can provide you with technical report (free of charge), to discuss with you, to advise you with alternative solutions and we will do our best to help you to get the optimum decision in order to keep you happy.
In the end of the day we want to think about us for our best support with the minimum price.
In our site you can see in details what including in the installation and service such us Photos from our work.
Tel. 0030 210 9655040
Fax. 0030 210 9655040
Mob. 0030 6944 360459,
---

Alpha Clima – Sotiris Karkas are able to cover you fast with professionalism.
With specialized team, we are in position to propose innovative solutions to your specific needs of air conditioning, ventilation and solar heating.
Today, after many years of experience, we have managed to become flexible, one of the best companies providing high quality – price combinationby having one and only goal to fulfill customer needs with quality products and excellent service.
This is Alpha Clima – Sotiris Karkas.
Thank you!!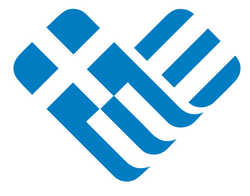 ---
---